Tuco's Story:
I would just like to tell you that your powdered green lipped mussel product is incredible.
I have been using it daily on my 210lb. 8 year old mastiff Tuco for about 2 years. It h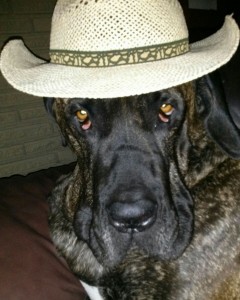 as
changed his mobility drastically.
Prior to its use his joints cracked constantly and he was slow to get up, seemed arthritic, could barely go up 5 stairs.
He now chases squirrels and birds can go up and down the same 5 stairs without a problem, his creaking joints no longer crack.
I had used a plethera of other products on him prior to finding yours.
If more people knew how well it truly works you would corner the market.
Tuco and I thank you.
P. Dunham
Buddy's Story:
Thank you thank you thank you…. I can't say it enough.
Last fall I knew my 13 year old golden retriever would have to be put down..he couldn't possibly make it through another winter. His back left leg dragged behind him, with no muscle mass left to support him. He cried in his sleep with the pain, and barked to be picked up so he could walk, dragging his paw on the ground.
And then I discovered your Joint Care Green Lipped Mussel.
Today Buddy rolls on the ground, crawls into my car at every chance to go swimming, and has been mistaken for a puppy!!! His quality of life has improved 100%… he might be deaf and half blind, but he is enjoying life to the maximum!
I have 3 dogs: 2 golden retrievers, Buddy (13); his son Samwise (11); and Zoie (4) the golden doodle. I give all three of my dogs the same amount, 3 little scoops daily in their food. And I tell everyone I can about your product. My favourite store 'Paws & Claws' can't keep it on their shelves… I even tell complete strangers about it, and now I'm about to hit Facebook.
Thanks again. You have made my life… and my dogs' lives… so much richer

Alana Plunet